Dustpan and Brush Sets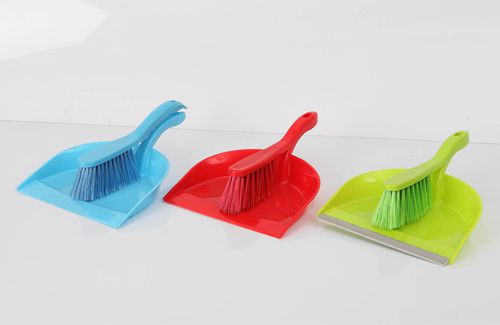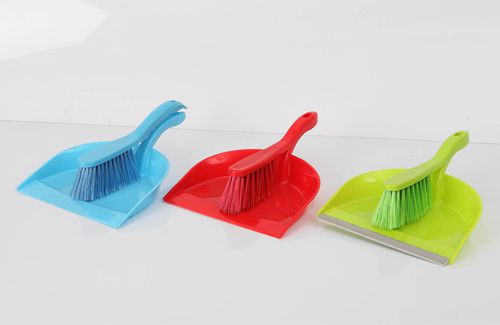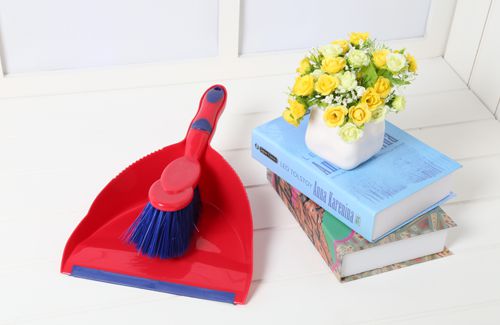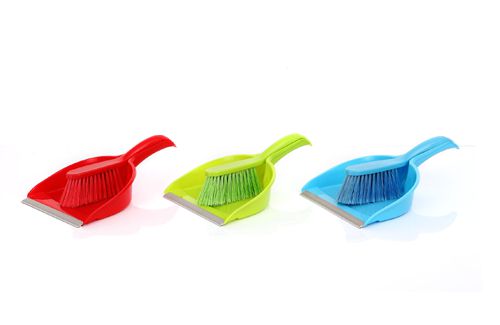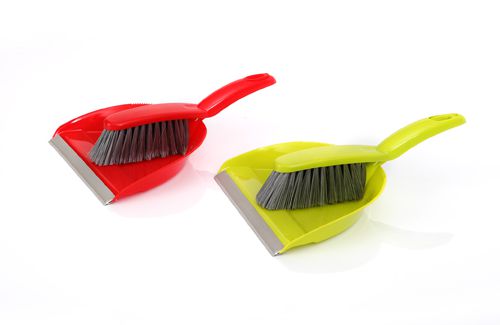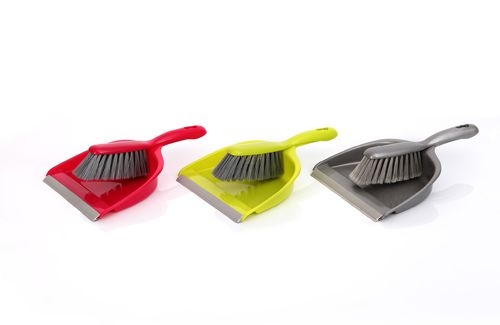 Brand : McQueen Model number : 1803/1811/1872/1873/1869 Material : Plastic Supply capacity : 500,000pcs per month
Feature:
1.multiple use plastic dustpan set,perfect for table,floor, corner cleaning.
2.Easily store duster in dust pan when done cleaning
3.The plastic shovel dustpan high wall is designed to keep debris in
4.Dustpan features serrated edge for cleaning bristles
• Ergonomic handle
• Convenient hang-up feature for easy storage
• Brand-new, unused, unopened and undamaged item
• Brush handle locks into place to keep set together
• Guaranteed - Subject to Availability.
• Handy and Light Weight Product.
• Easy to Use and Store.
• A rubber lip on the edge of the dustpan allows debris to be swept in and stay in.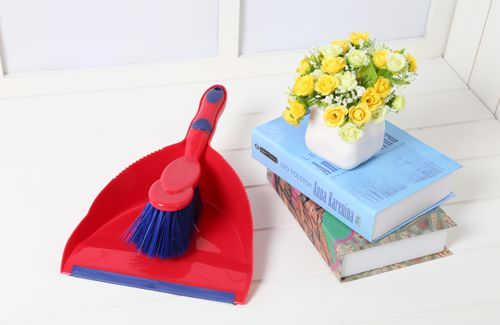 Dustpan and Brush Sets 1803 Detail specifications:
Material:PP+PET+TPR
Board size: 34.5*22*9cm
Fiber size:dia0.02*5 CM
Unit weight/g:250
MOQ: 3000PCS/2 COLOR
Descriptions

ITEM NO.

CARTON SIZE/CM

PCS/CTN

U-CBM

U-G.W

QTY for 20'HQ(PCS)

QTY for 40'HQ(PCS)

L

W

H

BRUSH WITH DUSTPAN SET(packing together with opp bag)

1803

50

37

48

24

0.0888

6.5

7568

18378

BRUSH WITH DUSTPAN SET(separated packing in one carton)

1803

44

27

36

24

0.042768

6.5

15713

38159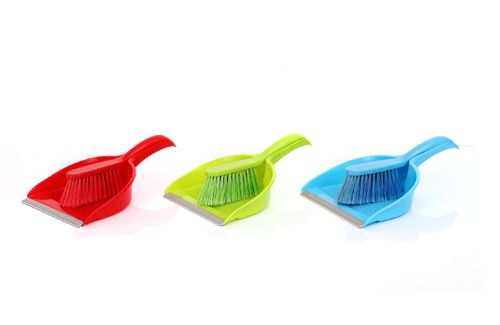 Dustpan and Brush Sets 1811 Detail specifications:
Material:PP+PET+TPR
Board size: 32*22*10.5 CM
Fiber size:dia0.02*5 CM
Unit weight/g: 165
MOQ: 3000PCS/2 COLOR
Descriptions

ITEM NO.

CARTON SIZE/CM

PCS/CTN

U-CBM

U-G.W

QTY for 20'HQ(PCS)

QTY for 40'HQ(PCS)

L

W

H

BRUSH WITH DUSTPAN SET(packing together with opp bag)

1811

50

37

45

24

0.08325

4.82

8072

19604

BRUSH WITH DUSTPAN SET(separated packing in one carton)

1811

72

27

32

48

0.062208

9.14

21605

52469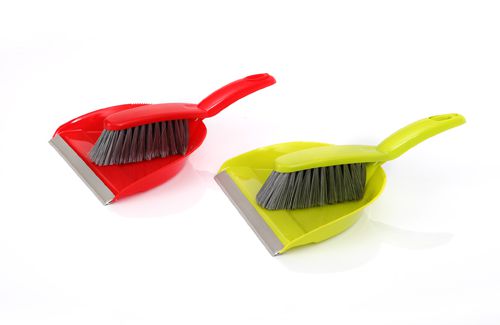 Dustpan and Brush Sets 1869 Detail specifications:
Material:PP+PET+TPR
Board size: 31*22.5*10 CM
Fiber size:dia0.02*5 CM
Unit weight/g: 165
MOQ: 3000PCS/2 COLOR
Descriptions

ITEM NO.

CARTON SIZE/CM

PCS/CTN

U-CBM

U-G.W

QTY for 20'HQ(PCS)

QTY for 40'HQ(PCS)

L

W

H

BRUSH WITH DUSTPAN SET(packing together with opp bag)

1869

64

51

34

36

0.110976

6.44

9083

22059

BRUSH WITH DUSTPAN SET(separated packing in one carton)

1869

48

36

34

48

0.058752

8.42

22876

55556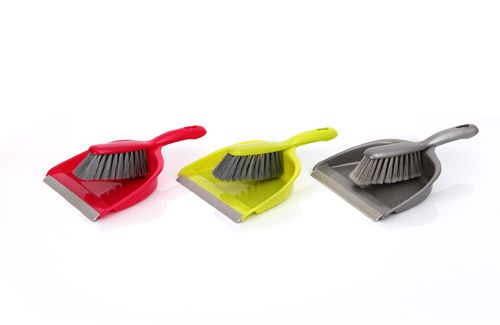 Dustpan and Brush Sets 1872 Detail specifications:
Material:PP+PET+TPR
Board size: 32.5*23.5*9CM
Fiber size:dia0.02*5 CM
Unit weight/g: 165
MOQ: 3000PCS/2 COLOR
Descriptions

ITEM NO.

CARTON SIZE/CM

PCS/CTN

U-CBM

U-G.W

QTY for 20'HQ(PCS)

QTY for 40'HQ(PCS)

L

W

H

BRUSH WITH DUSTPAN SET(packing together with opp bag)

1872

50

38

41

24

0.0779

4.46

8626

20950

BRUSH WITH DUSTPAN SET(separated packing in one carton)

1872

50

32.5

37

48

0.060125

8.42

22353

54287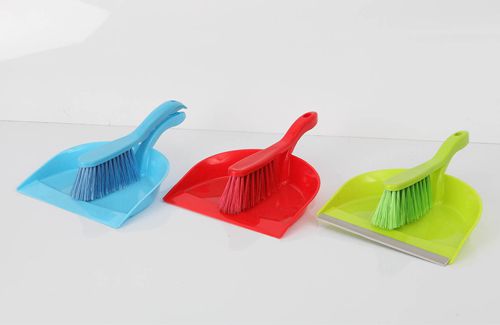 Dustpan and Brush Sets Detail specifications:
Material:PP+PET+TPR
Board size: 32.5*23.5*9CM
Fiber size:dia0.02*5 CM
Unit weight/g: 145
MOQ: 3000PCS/2 COLOR
Descriptions

ITEM NO.

CARTON SIZE/CM

PCS/CTN

U-CBM

U-G.W

QTY for 20'HQ(PCS)

QTY for 40'HQ(PCS)

L

W

H

BRUSH WITH DUSTPAN SET(packing together with opp bag)

1873

50

38

39

24

0.0741

3.98

9069

22024

BRUSH WITH DUSTPAN SET(separated packing in one carton)

1873

80

31

28.5

48

0.07068

7.46

19015

46180