Metal Squeegee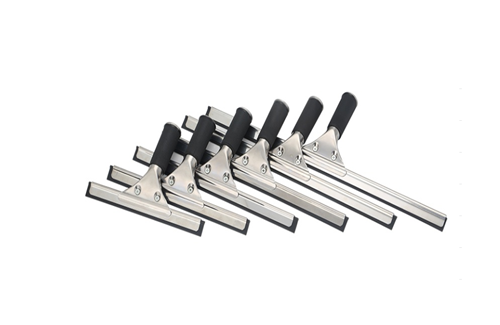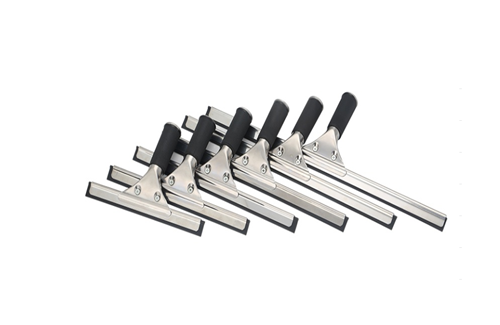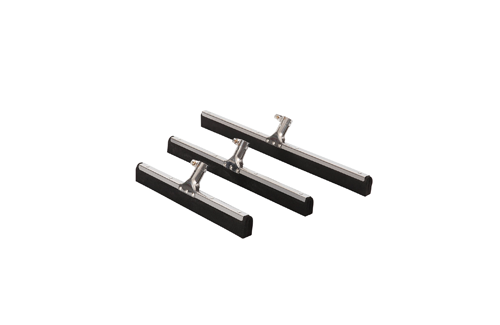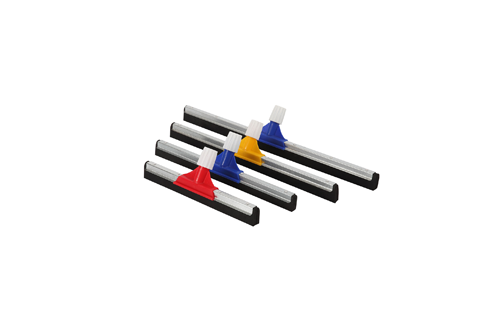 Brand : McQueen Model number : 2517/2519/2520/2502/2510/2507 Material : Plastic, stainless steel / zinc, EVA Supply capacity : 500,000pcs per month
Product features
1. Made of metal,more durable.
2. Different size are perfect for commercial and home applications
3. Acid resistant, anti-corroding EVA sponge was used for the squeegee.
4. These squeegees are perfect for anywhere large floor areas need to be cleaned frequently and thoroughly.
5. Designed to quickly clean up liquid or solid.
Product specifications
Metal Squeegee 2517 DETAIL SPECIFICATIONS
Material: stainless iron
Size: 20cm,25cm,30cm,35cm,40cm,45cm
Unit weight/g :
MOQ: 1000/item
Descriptions

ITEM NO.

CARTON SIZE/CM

PCS/CTN

U-CBM

U-G.W

QTY for 20'HQ(PCS)

QTY for 40'HQ(PCS)

L

W

H

8" hand Squeegee

2517-20

23

25

18

100

0.01035

 

270531

657005

10" hand Squeegee

2517-25

28

25

18

100

0.0126

 

222222

539683

12" hand Squeegee

2517-30

33

25

18

100

0.01485

 

188552

457912

14" hand Squeegee

2517-35

38

25

18

100

0.0171

 

163743

397661

16" hand Squeegee

2517-40

43

25

18

100

0.01935

 

144703

351421

18" hand Squeegee

2517-45

48

25

18

100

0.0216

 

129630

314815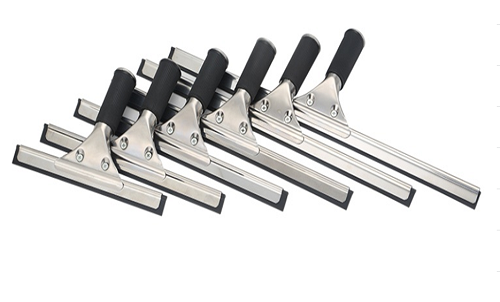 Metal Squeegee 2519 DETAIL SPECIFICATIONS
Material: stainless iron; pp
Size: 40cm,60cm
Unit weight/g :
MOQ: 2000
Descriptions

ITEM NO.

CARTON SIZE/CM

PCS/CTN

U-CBM

U-G.W

QTY for 20'HQ(PCS)

QTY for 40'HQ(PCS)

L

W

H

Squeegee

2519-40

50

42

23

48

0.0483

 

27826

67578

Squeegee

2519-60

50

62

23

48

0.0713

 

18850

45778
Metal Squeegee 2520 DETAIL SPECIFICATIONS
Material: stainless iron; pp
Size: 35CM,45CM,55CM
Unit weight/g :
MOQ:
Descriptions

ITEM NO.

CARTON SIZE/CM

PCS/CTN

U-CBM

U-G.W

QTY for 20'HQ(PCS)

QTY for 40'HQ(PCS)

L

W

H

Squeegee

2520-35

75

36

21

100

0.0567

 

49383

119929

Squeegee

2520-45

75

46

21

100

0.07245

 

38647

93858

Squeegee

2520-55

59

38

21

50

0.047082

 

29735

72214
Metal Squeegee 2502 DETAIL SPECIFICATIONS
Material: ZINC IRON
Board size: 35cm/45cm/55cm
Unit weight/g: 195g/250/285
MOQ: 3000PCS/ 2 COLOR
Descriptions

ITEM NO.

CARTON SIZE/CM

PCS/CTN

U-CBM

U-G.W

QTY for 20'HQ(PCS)

QTY for 40'HQ(PCS)

L

W

H

Squeegee

2502-35Z

76

40

22

48

0.06688

10.8

20096

48804

Squeegee

2502-45Z

70

50

22

48

0.077

10.8

17455

42390

Squeegee

2502-55Z

76

60

22

48

0.10032

10.8

13397

32536
Metal Squeegee 2510 DETAIL SPECIFICATION
Material: PP
Board size: 42cm/52cm
Unit weight: 370g/460g
MOQ: 3000PCS
Descriptions

ITEM NO.

CARTON SIZE/CM

PCS/CTN

U-CBM

U-G.W

QTY for 20'HQ(PCS)

QTY for 40'HQ(PCS)

L

W

H

Squeegee

2510-42

76

47

22

48

0.078584

10.8

17103

41535

Squeegee

2510-52

76

57

22

48

0.095304

10.8

14102

34248
Metal Squeegee 2507-35 DETAIL SPECIFICATION
Material: Stainless Iron
Board size: 35cm
MOQ: 3000PCS
Descriptions

ITEM NO.

CARTON SIZE/CM

PCS/CTN

U-CBM

U-G.W

QTY for 20'HQ(PCS)

QTY for 40'HQ(PCS)

L

W

H

Squeegee

2507-35

80

36

39

100

0.11232

22.0

24929

60541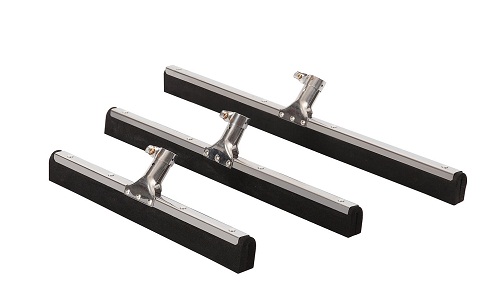 Squeegee 2504-35/2504-45 DETAIL SPECIFICATIONS
Material: PP
Board size: 35cm
Unit weight: 110g
MOQ: 3000PCS
Material: PP
Board size: 45cm
Unit weight/g: 145g
MOQ: 3000PCS
Descriptions

ITEM NO.

CARTON SIZE/CM

PCS/CTN

U-CBM

U-G.W

QTY for 20'HQ(PCS)

QTY for 40'HQ(PCS)

L

W

H

Squeegee

2504-35

55

38

32

48

0.06688

10.8

20096

48804

Squeegee

2504-45

69

38

32

48

0.083904

10.8

16018

38902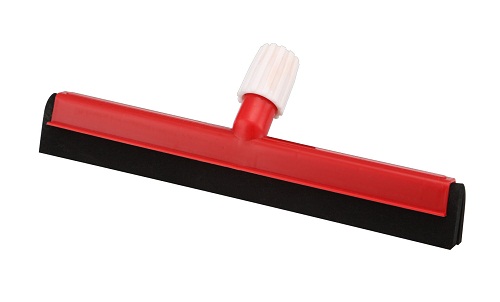 Squeegee 2505-42 DETAIL SPECIFICATIONS
Material: PP
Board size: 40cm
Unit weight:140g
MOQ: 3000PCS
Descriptions

ITEM NO.

CARTON SIZE/CM

PCS/CTN

U-CBM

U-G.W

QTY for 20'HQ(PCS)

QTY for 40'HQ(PCS)

L

W

H

Squeegee

2505-42

48

45

28

48

0.06048

10.8

22222

53968