Out Door Push Broom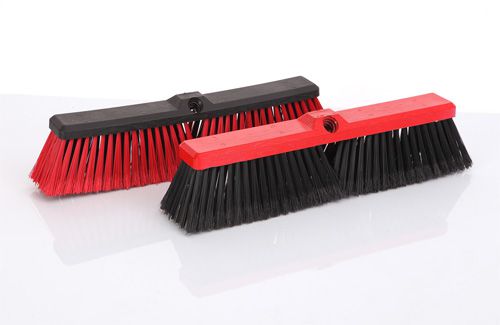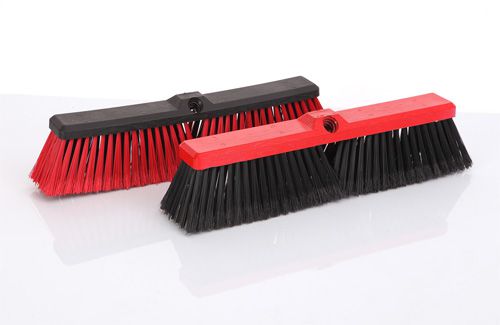 Brand : McQueen Model number : 2145/2160 Material : plastic Supply capacity : 500,000pcs per month
Descriptions
Two kinds bristles stapled in one block, the outside rows are soft split bristles and the inside rows are stiff bristles.
The Out Door Push Broom can be used for sweeping heavy debris, since as gravel, glass and shingle scraps.
Perfectly for both smooth and rough surfaces.
18/24 inches block for your choice.
2145 DETAIL SPECIFICATIONS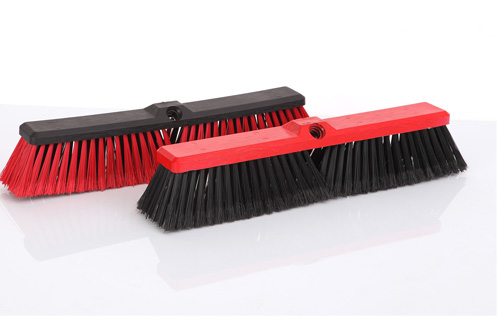 Material: PP+PP
  Board size: 45*10*3CM
  Fiber size of Out Door Push Broom: dia0.065*8 cm+ dia0.09*8cm
  BRUSH Unit weight/g : 815
  (OPTIONAL) Normal handle size: 2.5*150cm
  Handle weight/g: 570
  MOQ: 2000PCS/ 2 COLOR
Descriptions

ITEM NO.

CARTON SIZE/CM

PCS/CTN

U-CBM

U-G.W

QTY for 20'HQ(PCS)

QTY for 40'HQ(PCS)

L

W

H

PUSH BRUSH HEAD:

2145

68

48

14

12

0.045696

10.28

7353

17857

PUSH BRUSH WITH HANDLE - PLASTIC THREAD

2145HP

151

26

15

12

0.05889

17.12

5706

13856

PUSH BRUSH WITH HANDLE - MENTAL THREAD

2145HM

151

26

15

12

0.05889

17.12

5706

13856
 2160 DETAIL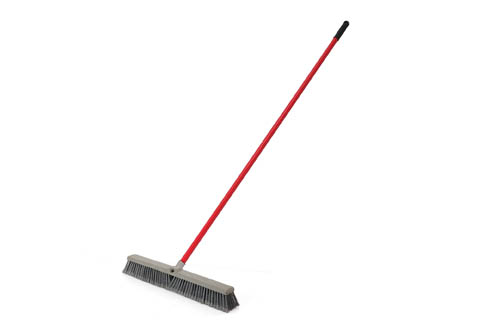 Material of Out Door Push Broom: PP+PP
  Board size: 60*10*3CM
  Fiber size: dia0.075*8cm
  BRUSH Unit weight/g : 1080
  (OPTIONAL) Normal handle size: 2.5*150cm
  Handle weight/g: 570
  MOQ: 2000PCS/ 2 COLOR
Descriptions

ITEM NO.

CARTON SIZE/CM

PCS/CTN

U-CBM

U-G.W

QTY for 20'HQ(PCS)

QTY for 40'HQ(PCS)

L

W

H

PUSH BRUSH HEAD:

2160

75

61

24

24

0.1098

26.42

6120

14863

PUSH BRUSH WITH HANDLE - PLASTIC THREAD

2160H

151

38.5

16

12

0.093016

20.3

3612

8773

PUSH BRUSH WITH HANDLE - MENTAL THREAD

2160H

151

38.5

16

12

0.093016

20.3

3612

8773