Stiff Bristle Push Broom with TPR covered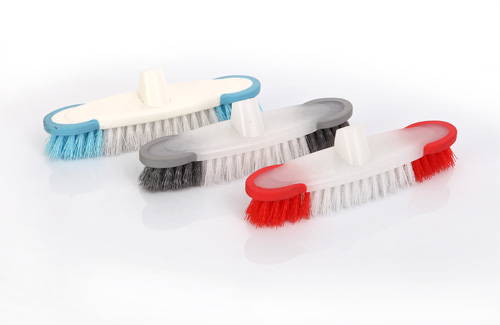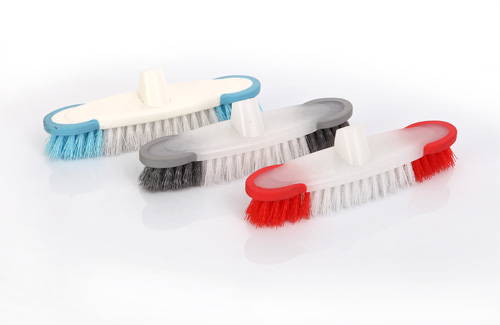 Brand : McQueen Model number : 2152/2157 Material : plastic Supply capacity : 500,000pcs per month
Features
The Stiff Bristle Push Broom with TPR covered were made of virgin PP, light and durable.
Stiff PP bristles used for cleaning solid waste which paste on the floor.
Oblique thread modeling matched your force during cleaning.
Soft TPR covered the edge of these straight broom to protect your furniture during daily cleaning.
2152 Parameters of Stiff Bristle Push Broom with TPR covered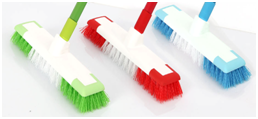 Material: PP+PP
Board size: 26.5*5.4*4.5CM
Fiber size: dia0.045*3 cm
Unit weight/g : 185
(OPTIONAL) Normal handle size: 2.2*120cm
MOQ: 3000PCS/ 2 COLOR

Descriptions

ITEM NO.

CARTON SIZE/CM

PCS/CTN

U-CBM

U-G.W

QTY for 20'HQ(PCS)

QTY for 40'HQ(PCS)

L

W

H

PUSH BRUSH HEAD:

2152

42

28.5

18

24

0.021546

4.94

31189

75745

PUSH BRUSH WITH HANDLE:

2152H

122

27.5

11.5

22

0.0385825

7.65

15966

38774
2157 Parameters of Stiff Bristle Push Broom with TPR covered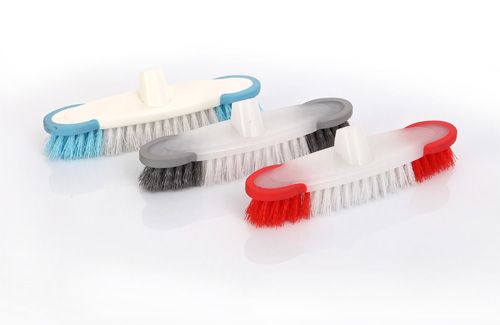 Material: PP+PP
  Board size: 27*5.8*4.5CM
  Fiber size: dia0.045*3 cm
  Unit weight/g : 200
  (OPTIONAL) Normal handle size: 2.2*120cm
  MOQ: 3000PCS/ 2 COLOR
Descriptions

ITEM NO.

CARTON SIZE/CM

PCS/CTN

U-CBM

U-G.W

QTY for 20'HQ(PCS)

QTY for 40'HQ(PCS)

L

W

H

PUSH BRUSH HEAD:

2157

28

23.5

26.5

24

0.017437

5.3

38539

93594

PUSH BRUSH WITH HANDLE:

2157H

122

27

33

72

0.108702

24.98

18546

45041