Upright Dustpan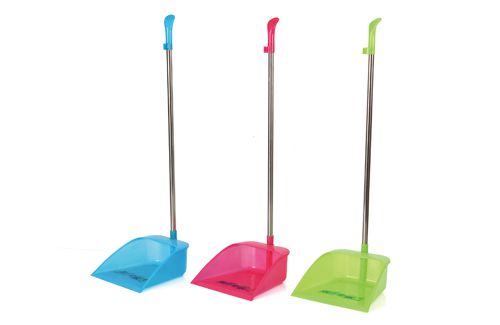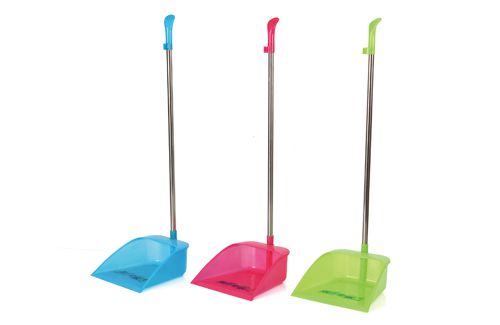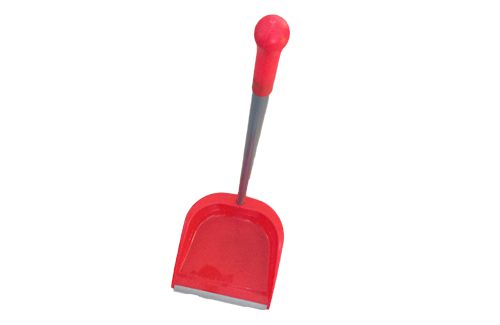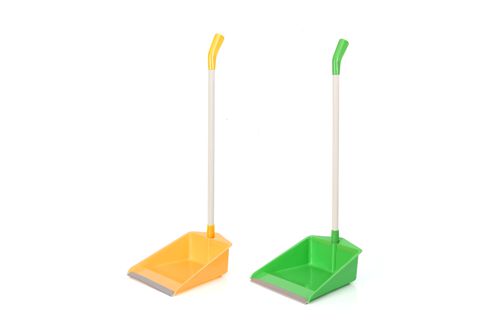 Brand : McQueen Model number : 3360/3705/2377D Material : Plastic / stainless steel / iron Supply capacity : 500,000pcs per month
Feature:
1. These Upright Dustpan are light,durable and convenient for using.
2. Rubber strip on dustpan edge, perfect for dust collection.
3. Both iron and stainless handle are applicable and the holder can change to clip design.
4. Windproof design dustpan,better help for dust collection when using,prevent dust from flying upward.
5. Contracted design of dustpan edge,gives simple and fashion feeling.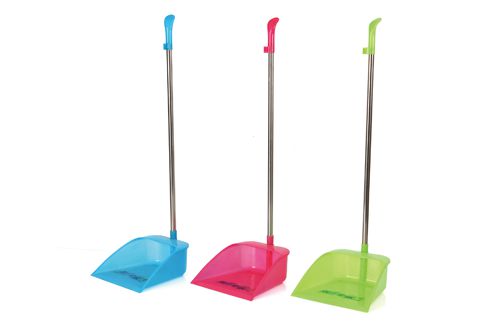 Upright Dustpan 3360 Detail specifications:
Material:PP+stainless stick
total size: 25.5*25.5*83cm
stick size: dia1.9*65cm
Unit weight/g : 248
MOQ: 5000PCS/2 color
Descriptions

ITEM NO.

CARTON SIZE/CM

PCS/CTN

U-CBM

U-G.W

QTY for 20'HQ(PCS)

QTY for 40'HQ(PCS)

L

W

H

Upright Dustpan

3360

89

36

30

30

0.09612

8.44

8739

21223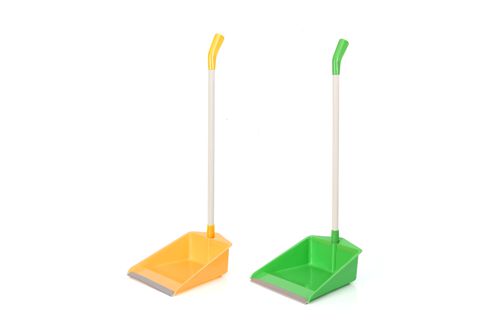 Upright Dustpan 3705 Detail specifications:
Material: PP+pvc stick
total size: 25.5*22.5*100cm
pvc stick size: dia1.9*50cm
Unit weight/g : 190
MOQ: 5000PCS/2 color
Descriptions

ITEM NO.

CARTON SIZE/CM

PCS/CTN

U-CBM

U-G.W

QTY for 20'HQ(PCS)

QTY for 40'HQ(PCS)

L

W

H

Upright Dustpan

3705

81

31

30

30

0.07533

6.7

11151

27081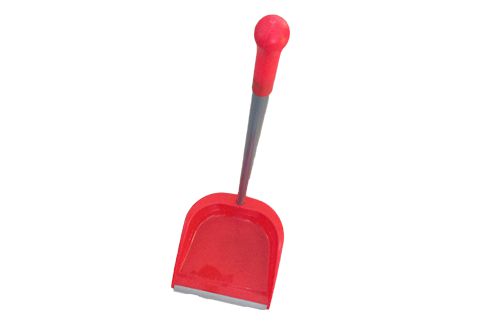 Upright Dustpan 2377D Detail specifications:
Material: PP+iron stick
total size: 25.5*26*83cm
stick size: dia1.9*65cm
Unit weight/g : 210
MOQ: 5000PCS/2 color
Descriptions

ITEM NO.

CARTON SIZE/CM

PCS/CTN

U-CBM

U-G.W

QTY for 20'HQ(PCS)

QTY for 40'HQ(PCS)

L

W

H

Upright Dustpan

2377D

75

27

32

24

0.0648

6.04

10370

25185