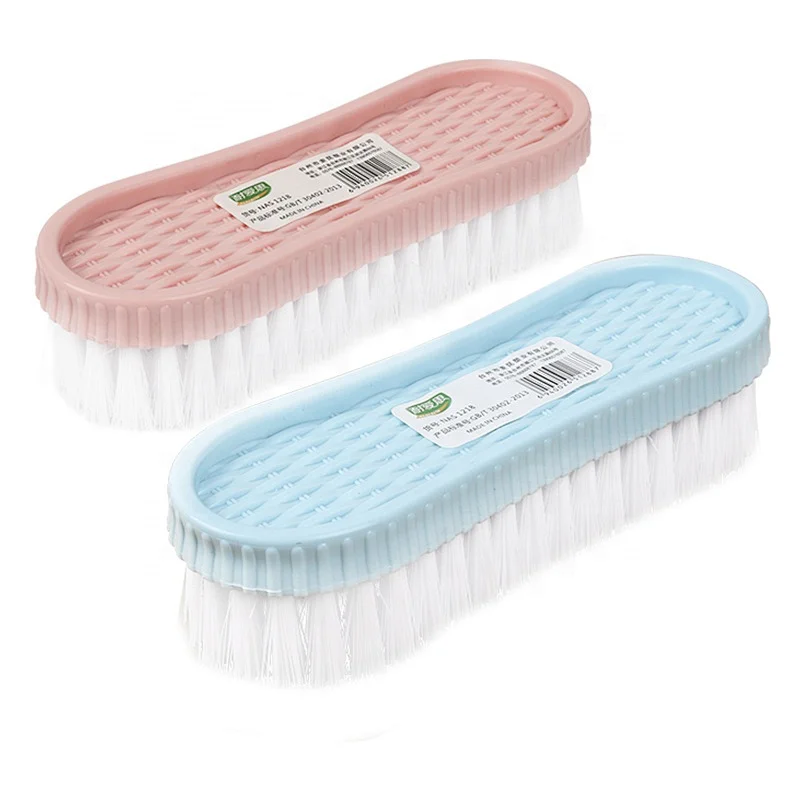 A laundry brush is a tool that is designed specifically for cleaning clothes, fabrics, and other household items. The brush is typically made of bristles that are either synthetic or natural, such as horsehair or boar bristle. The bristles are attached to a wooden or plastic handle, which allows the user to grip the brush and apply pressure when scrubbing.
Laundry brushes are an essential tool for anyone who wants to keep their clothes looking clean and fresh. They are particularly useful for removing stains, dirt, and grime from fabrics, as well as for getting rid of any lint or other particles that may have accumulated on clothing.
One of the primary advantages of using a laundry brush is that it can help to extend the life of your clothing. By using a brush to remove dirt and other debris, you can prevent the buildup of particles that can damage fabric fibers over time. Additionally, using a brush can help to preserve the color and texture of your clothing, as it removes dirt and stains without the need for harsh chemicals or detergents.
There are several different types of laundry brushes available, each designed for a specific purpose. For example, some brushes are designed specifically for use on delicate fabrics, such as silk or lace, while others are more heavy-duty and can be used on tougher fabrics like denim or canvas. Additionally, some brushes are designed to be used with a specific type of detergent, such as a bleach or stain remover.
When using a laundry brush, it is important to follow a few basic guidelines to ensure that you get the best possible results. First, always use the brush in conjunction with a quality laundry detergent. This will help to loosen dirt and other particles from the fabric, making it easier to remove them with the brush.
Second, be sure to use the right type of brush for the job. If you are cleaning delicate fabrics, choose a soft-bristled brush that will not damage the fibers. For tougher fabrics, a stiffer brush may be necessary to effectively remove dirt and stains.
Third, apply firm pressure when using the brush. This will help to dislodge dirt and other particles from the fabric, allowing them to be rinsed away with the detergent. However, be careful not to apply too much pressure, as this can damage the fabric fibers.
Finally, always rinse the fabric thoroughly after using the brush. This will help to remove any remaining detergent or particles, leaving your clothes clean and fresh.
In addition to their use in the laundry room, laundry brushes can also be used for a variety of other household cleaning tasks. For example, they are useful for cleaning upholstery, carpets, and other fabrics around the home. Additionally, they can be used for scrubbing floors, walls, and other surfaces that may be difficult to clean with a traditional cleaning cloth or sponge.
Overall, a laundry brush is a versatile and essential tool for anyone who wants to keep their clothes and household items clean and fresh. With the right technique and a little bit of practice, you can use a laundry brush to effectively remove stains, dirt, and grime from all types of fabrics, while also preserving the color and texture of your clothing. So why not add a laundry brush to your cleaning arsenal today and experience the benefits for yourself?---Click for more choice: //www.mcqueenplastic.com/
Taizhou Mcqueen Plastic Co., Ltd Is Located In Taizhou City, Zhejiang Province, Which Is Famous Of Plastic Production Base. Taizhou Mcqueen Plastic Co., Ltd Has Specialized In Producing Plastic Housewares For More Than 20 Years. Brooms, Mops, Brushes, Dutpans And Various Of Broom Handles Are Our Main Products. We Have Rich Producing Experience In This Field.

The Factory Has More Than 8000 Square Meters For Working And Producing. We Own 4 German Automatic Planting Machines And 6 Domestic Planting Machines As Well As 12 Injection Machines.

We Have A Professional Developing Teem To Satisfy Our Customers' Requirement Of Customization. The Developing Process Includingdrawing Design, Sample Confirming, Making Moulds, Testing, Final Sample Confirming. Taizhou Mcqueen Plastic Co,. Mpany Has A Professional And Responsible Sales Team. In Order To Meet More Customers, We Attended Exhibitions Domestic And Abroad. By Now, we Have The Main Market Of Asia, Western Europe, North America.

Taizhou Mcqueen Plastic Co,ltd Attached Importance To The Good Quality Of Products And Try Our Best To Satisfy Our Customers. We Sincerely Expect To Cooperate With The Companies From Domestic And Overseas.

We Have Stock Broom And Stock Dustpan To Treatment And Also Have Used Mould To Treatment. We Are Able To Offer The Design And Manufacture Of Mould And Products For Customer. We Manufacture The Product Weight Range From 20 Grams To5 Kgs, own Mould Workshop, Injection Workshopn, packing Workshop, We Warmest Welcome You Come To Visit Our Factory And Talk Business. We Will Very High Appreciate Your Any Inquiry.