The soft indoor broom with fine, split tip bristle ends pick up and move dust and other lightweight debris effectively and efficiently time and again.  The soft indoor broom also comes with a convenient human hair, pet hair, and dust off the broom. The integrated cleaning combs of our step-on dust pan allow you to remove three times more hair without using your hands. Firm black bristles do the heavy lifting, sweeping up heavier debris, while the softer gray bristles efficiently grab dust and dirt, all while the bristles"recognize"their shape by snapping back into place and resisting bending. 
When scrubbing, the extra-stiff plastic bristles of bristle push broom will not distort, break, or fall apart. The stiff interior bristles of bristle push broom are especially good for tough dirt, weeds, leaves, and other debris, while the soft outer bristles absorb small particles like dust, dirt, and sand. The stainless steel rod and heavy-duty broom head of bristle push broom are very sturdy and durable, not easily deformed or broken, and can provide long-term strength and use. We will give you with excellent support; if you have any problems when using this broom, please contact our customer service team, and we will gladly assist you.
Household cheap cleaning plastic broom head
Features:
1. All kinds of sizes and colors.
2.Accept OEM order.Any popular colour can be made according to buyer's requirement
3.Very good quality but low price.
4.Easy to match handle , easy to wash dirst , also be used for many times.
5.Can be used in marble, kitchen, bathroom, bedroom and anywhere of plain floor.
6. Nice looking with hot sell in market.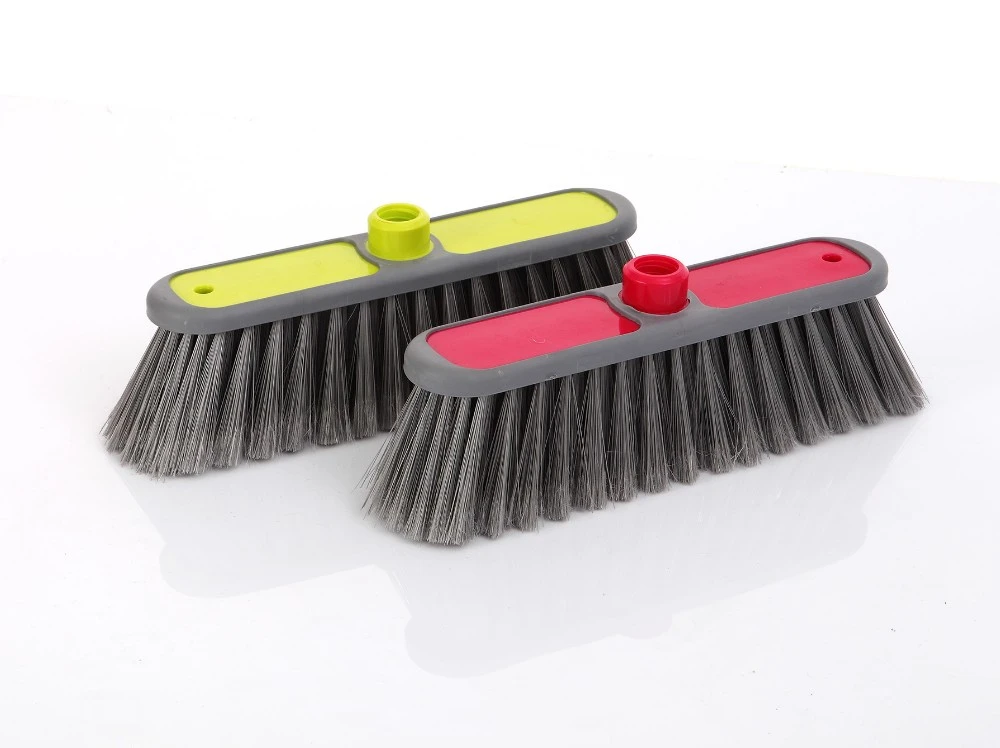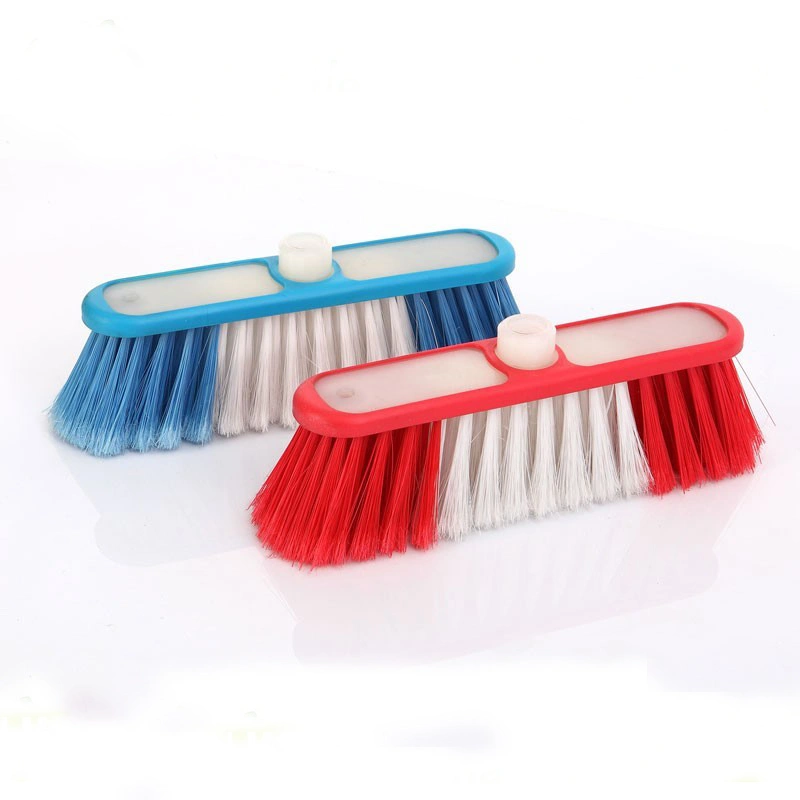 Factory overview: