Usage:HOME

Broom Head Material:PET

Broomstick Material:Plastic

Place of Origin:CN;ZHE

Brand Name:McQueen

Model Number:2298

Material:PP+PET

Board size:28.5*5.5*4.5cm

Fiber size:7.5cm

Unit weight:250g

Color:Customized
Sweep with efficiency with the yard push broom. The integrated cleaning combs of our step-on yard push broom allow you to remove three times more hair without using your hands. Firm black bristles of yard push broom do the heavy lifting, sweeping up heavier debris, while the softer gray bristles of yard push broom efficiently grab dust and dirt, all while the bristles"recognize"their shape by snapping back into place and resisting bending. Cleaning the house with the yard push broom Installing it in your regular routine will make cleaning easier and save you time and energy. The cleaning kit of yard push broom is constructed of PP and stainless steel, making it environmentally friendly and safe for you and your family, including children and parents.

The cleaning area is larger and easier to use thanks to the increased broom head of household mops. Cleaning of dirty hair in low locations is made easier with the detachable broom head. Cleaning is easier with longer bristles of household mops. Bifurcated bristles of household mops are more effective at absorbing dust and hair. suited for scrubbing away dirt, spots, stains, grime, and soap scum from floors and reaching some corners and tight places. Dense and stiff bristles, which are simple to foam, can maximize the cleaning power of detergent.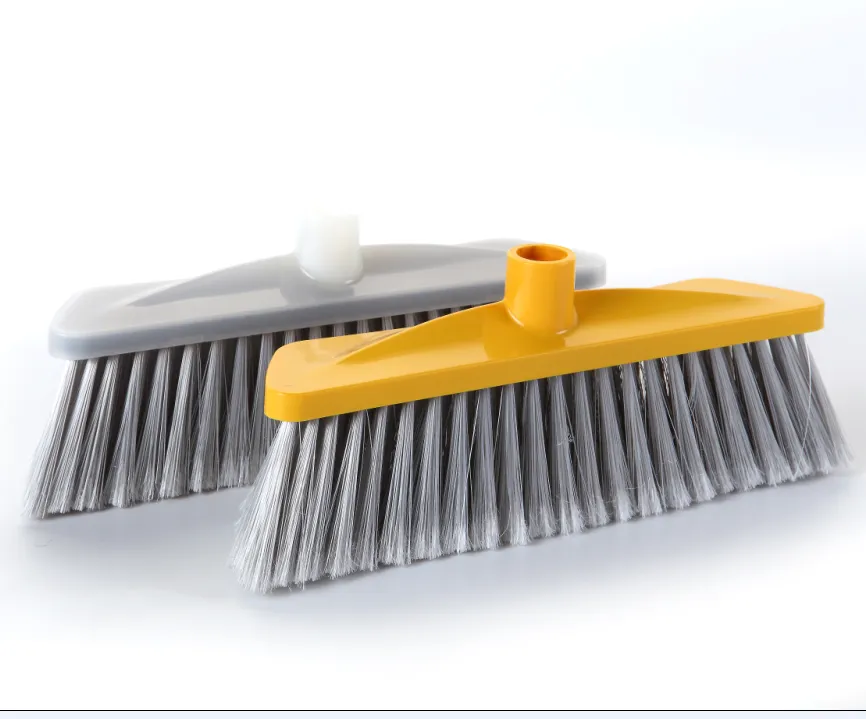 Item No.:

2298

Material:

Plastic

Size & Weight:

28.5*5.5*4.5cm

250g

Color:

any color if you meet MOQ or no MOQ if you choose from our available color swatch

Printing:

We can do customerized printing

Certification:

International Organization for Standardization,Eco-Friendly Material

Packing:

We can do customerized packing

Sample:

15days

Delivery time:

30days

Payment:

T/T, L/C