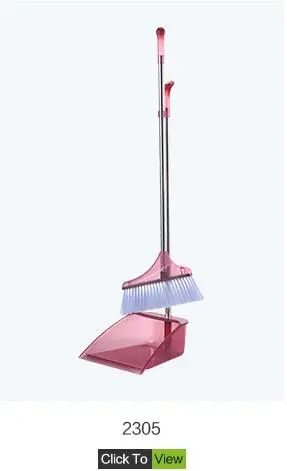 A dustpan with broom is a practical and efficient cleaning tool designed to simplify the process of sweeping and collecting debris. It consists of two essential components: a dustpan and a broom.
The dustpan is a flat, shallow container with a curved edge, typically made of durable materials such as plastic or metal. It is designed to efficiently gather dirt, dust, and small debris from floors or other surfaces. The curved edge allows for easy collection, while the flat bottom ensures stability during the cleaning process.
The broom, on the other hand, is a long-handled brush with stiff bristles, usually made of synthetic fibers or natural materials like corn husks. The bristles are designed to effectively sweep away dirt and debris, making it easier to collect and dispose of them using the dustpan.
The soft bristle push broom is ideal for dry debris on smooth, indoor surfaces like warehouses, garages. The soft bristle push broom also comes with a convenient human hair, pet hair, and dust off the broom.The integrated cleaning combs of our step-on dust pan allow you to remove three times more hair without using your hands. Firm black bristles do the heavy lifting, sweeping up heavier debris, while the softer gray bristles efficiently grab dust and dirt, all while the bristles"recognize"their shape by snapping back into place and resisting bending. Cleaning the house with the soft bristle push broom Installing it in your regular routine will make cleaning easier and save you time and energy. The cleaning kit is constructed of PP+PET+IRON, making it environmentally friendly and safe for you and your family, including children and parents.

Longer bristles of push dust broom make cleaning easier. Bifurcated bristles of push dust broom absorb more dust and hair efficiently. angled push broom has extra-stiff plastic bristles won't deform, break or fall apart when scrubbing.  suitable for cleaning floors and reaching some corners and tight places to scrub away dirt, spot, stain, grime and soap scum. The heavy-duty broom head and stainless steel rod are very sturdy and durable, not easy to deform or break, and can supply long-term strength and use. Dense and stiff bristles of push dust broom, easy to foam,can give full play to the cleaning effect of detergent.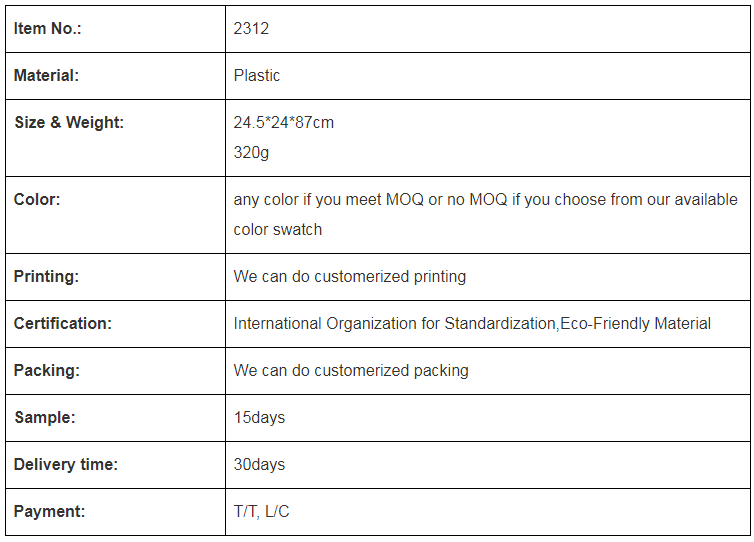 The integration of the broom and dustpan in one tool offers numerous advantages. First and foremost, it eliminates the need to purchase and store separate items, saving both space and money. The combined design also ensures that the broom is always within reach when you need it, making the cleaning process more convenient and efficient.
Using a dustpan with broom is a straightforward process. To begin, you hold the dustpan by its handle, positioning it in front of the debris you wish to collect. Then, you sweep the broom in a smooth motion, directing the dirt and dust into the dustpan. The dustpan's curved edge and flat bottom make it easy to gather the swept debris without leaving any behind.
Once the dustpan is filled, you can lift it off the floor using the handle and carry it to a waste bin or trash bag for disposal. Some dustpans feature a flexible rubber lip that conforms to the floor, ensuring a tight seal and preventing debris from spilling out during transportation.
Furthermore, modern dustpans with brooms often come with additional features to enhance their functionality. For instance, some dustpans have teeth or ridges on the edge to help remove stubborn debris from the broom's bristles, ensuring a more thorough cleaning process. Others have a mechanism that allows you to lock the dustpan in an open position, enabling hands-free disposal of collected debris.
In summary, a dustpan with broom is a versatile cleaning tool that combines the functions of a dustpan and broom into a single, practical device. It simplifies the process of sweeping and collecting debris, making cleaning tasks more efficient and convenient. With its user-friendly design and additional features, this tool is a valuable asset for maintaining cleanliness in homes, offices, and various other spaces.